THE MISSION OF LATILINI
Research, development and innovation in the field of the medical sciences.
Exploitation of patents and management of royalties.
Activities of training and education in the field of the medical sciences
Meeting in Serbia, March 2021
now consultant in clinical research and education activities at the Burjeel Center for Orthopedic and Sports Medicine
LATILINI Team with his expert Prof. Philippe Neyret
is a knee surgeon who trained in his native city Lyon and was chief of Lyon department of orthopaedics surgery during 20 years. He treats sport and also degenerative knees in adults.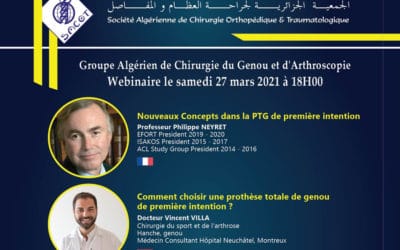 Prof Philippe Neyret participe au webinar sur la Prothèse Totale de Genou de première intention avec le Docteur Vincent Villa et le Docteur Ahmed Zemmouri, président du groupe algérien de chirurgie du genou et d'arthroscopie.
read more
Worldwide Surgical Experience
Prof. Philippe has operated on since 1988 in Lyon, in French Polynesia, in Europe but also internationally in Russia, China, Hongkong, South Africa, Brazil, Tunisia, middle East… and many others. He worked in many different situations and braught French technique and how to do.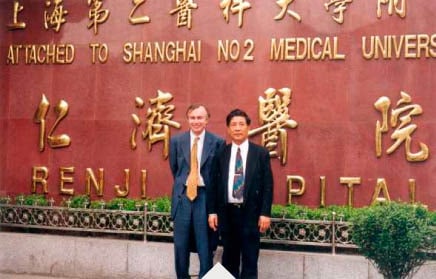 International Events
Prof Philippe created, directed, participated to or coordinated worldwide more than 600 meetings or congresses dedicated to education.
Consulting
To innovate and promote products and techniques with the Industry. To develop consulting for Institutions, Government and Insurances. Latilini consulting is dedicated to provide the best for Patients in Knee surgery.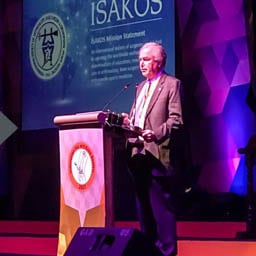 Innovations with Industry
Prof Philippe collaborated with the industry in the development of modern implants (Knee replacement, Preservation knee technique) and biological products. His main goal was always to provide the best product (innovation, creativity, reliability) to the surgeon for the benefits of patients.