Philippe Neyret in Ukraine for an ISAKOS members congress on May
ISAKOS approved course in Lviv Ukraine organised with igor Zazinyi an ISAKOS member on May 2018 prof Philippe Neyret is one the guest of the national arthroscopic association. He delivers presentations about AVL and patellofemoral disorders in front more tan 500 participants. Congrat to Ukrainian otrthopedic surgeon for their enthousiasm and success.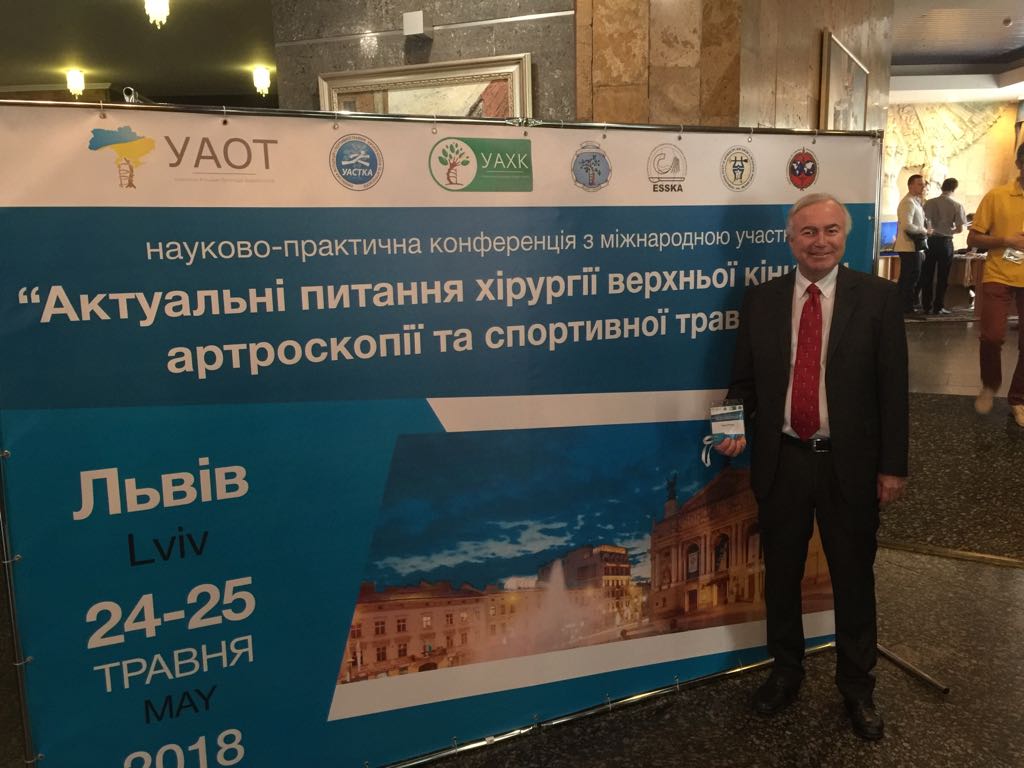 Prof Philippe Neyret honoured by the Ukrainian society UASTKA received the official football ballon signed by all the players of Dynamo of Kiev.